Siltek Software Solutions Pvt. Ltd., is one of the leading Software & Web Development, IT Consulting and Training company with extensive experience in designing and development of cutting edge software solutions. We are a group of highly motivated IT professionals with a capability to innovate and a strong desire to excel.
With our development office in INDIA and Offices in USA, Siltek is a customer-centric company working to provide solutions that are Reliable, On-time and Flexible. The solutions designed are purely based on business and technical requirements of the project in hand. Software Development Life Cycle is strictly followed to ensure the timely delivery of the project without compromising on quality.
Siltek provides a broad range of offshore outsourcing services including Application and Systems Level Programming on Leading Technologies.
Siltek has a niche in providing training to Engineering (B.Tech/M.Tech), MBA/MCA students and Freshers who are looking for a breakthrough. Thousands of Engineering students have successfully completed their Mini and Major projects. The focus of the Training is to facilitate students with Live Projects on latest technologies like Mobile Applications Development (Android, iOS), Cloud Computing, MS .NET and Java etc., under the strict guidance of Industry Experts.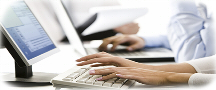 In today's competitive business environment, Custom Applications Solutions deliver the results, provid- ing ideal business performance and value.
Many Clients today are competing to recruit and retain outstanding expertise to meet their business needs are certain without dependable resources.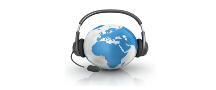 Siltek delivers talent across the entire gamut of staffing and project requirements.Our Staff-Augment ation services allow you in getting qualified adept